Thank you for subscribing to Limm VIP team!
Many companies are presently using programs to block unwanted e-mails known as spam. However, there are also times when these programs block important e-mails. Hence, email whitelisting is vital.
To Make Sure You Can Receive Your Limm VIP Emails, Do The Following:
By adding Limm Group email addresses to your email white list, you can have the best chance to receive our updated content.
A whitelist serves as your list of accepted items in a particular set. This is a list of e-mail or domain addresses from which an e-mail blocking program allows the reception of messages.
Why is Whitelisting important?
Spam is a problem because it is an unwanted and unsolicited advertising e-mail. This is the reason why most Internet Service Providers and e-mail marketing services have put some measures to filter spam messages.
Limm Group appreciates your action to blocking spams as a means of protection. However, there's no perfection when it comes to blocking all spams. The blocking system may filter and block emails that are important to you, or the emails that you personally requested. Due to the existing anti-spam tools, you may not be getting your significant subscriptions.
But still there's a way you can do to keep the content you want to subscribe to from being filtered due to false positive trap. This is where the so-called "Email Whitelisting" come into play to fight blacklisting.
To avoid message delivery interruption white-list us now!
Every e-mail system is of course different from each other. That's why we're giving you some information of the more popular e-mail system. Then, if yours does not belong here, don't hesitate to contact your ISP's customer service to give you the necessary instructions.
Or kindly forward the answer to us, and we'll immediately add it!
If you're having a spam blocking software, we have instructions for you on how you're going to exempt your subscription from the more popular programs.
---
1. In your Gmail Inbox, locate our email address, limm.team@limmgroup.com.
2. Drag this particular email to the "primary" tab of your own inbox.

3. You'll then see that emails from us will directly go to your primary folder.
---
Open our email message through Yahoo. Move your cursor next to From: and to the sender's name. You will be able to see three dots on the bottom of the extra information that will pop-up. You need to select this and then click on "Add to Contacts" that will pop-up and "Save."

---
1. Choose "Mail" and 2. "Preferences" found in the top menu.
3. The next step is to click the "Rules" icon found in the "Preferences" window.
4. Then, click on the "Add Rule" button.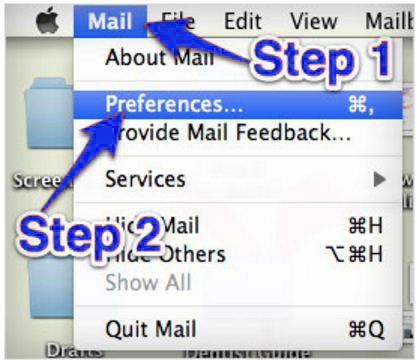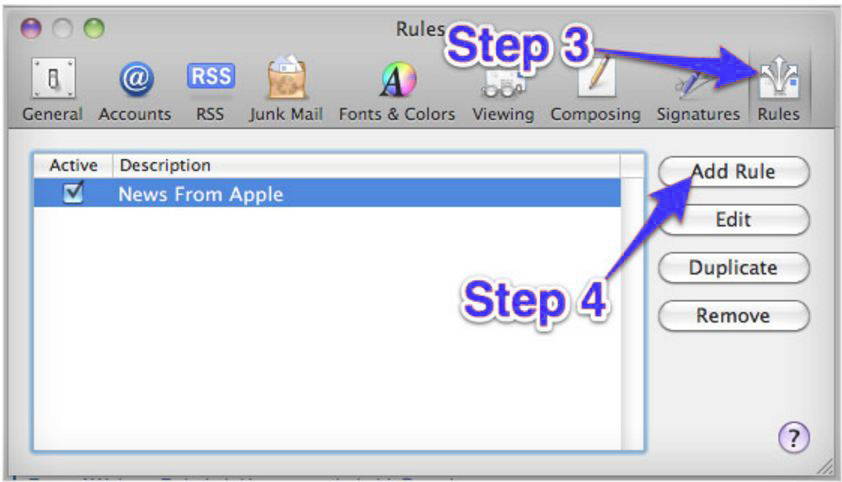 5. You can see the "Rules" window. There you have to type a name for your rule in the "Description" field.
Use this setting: "If any of the following conditions are met: From Contains."
6. Type the email address of the sender found in the text field beside "Contains."
7. Finally choose "Move Message" and "Inbox" from the drop-down menus.
8. Click on "Ok" in order to save the rule.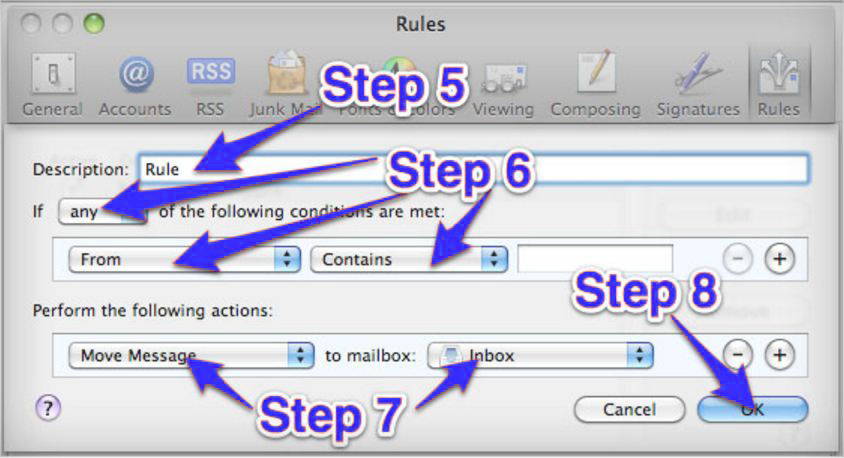 ---
Outlook 2003 & Later Version
In your Inbox, right-click on the message.
Choose "Junk E-mail" in the menu.
Click on "Add Sender to Safe Senders List."