Exclusive IG Deals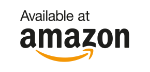 Limm Resistance Bands Exercise Loops

12-inch Workout Flexbands for Physical Therapy, Rehab, Stretching, Home Fitness and Workout
Normal Price: $9.99
SAVE 25% and pay just $7.49 when you click on the link below
ABOUT THE PRODUCT:
Doesn't matter if you work out at home or in a gym, full-body workouts can be done with this one small compact package. Work out anywhere with these flexible, lightweight, durable and compact bands.

Need something to spice up your workouts? Tired of your routine exercise? Level up with these bands to improve your muscles and tone your arms, legs, core, back & booty!

Perfect whether you are just starting out or are a seasoned workout warrior: the extra light bands can be used for rehabilitation and recovery from MCL and ACL, knee replacement, patella and meniscus rehab. The heaviest bands are perfect for intermediate and advanced strength training.

With over 4,000 reviews on Amazon, we stand behind our product and offer a 100% lifetime satisfaction guarantee!